Our Mission

Welcome to Women Supporting Women, a Bay Area networking group for professional, self-employed women.  Founded in 2009 by Stephanie Vargas and Deirdre Cruz, our purpose is to create a dynamic business group that empowers each member through mentoring, networking, educating, and building strong business relationships.

Be our Guest

If you are a woman who is self-employed, considering self-employment, or would like to work with us in another capacity such as community outreach, we would love to meet you! Join us at our next meeting to learn more about our group and the opportunities we offer. Visit the
Join Us
page to be added to our guest list.


Support Local Women in Business

                             Visit our

and check for Monthly Specials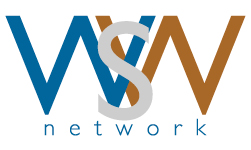 © 2009 Women Supporting Women  ::  All Rights Reserved  ::  designed by                                  ::  logo by bfp graphic design & photography